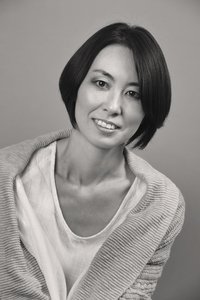 Miho Mach wurde 1977 geboren und ist in Japan aufgewachsen. Sie absolvierte das Tokyo College of Music als Solopianistin und schloss ein Studium der Musiktheater-Korrepetition an der Hochschule für Musik in Dresden an.
Ihre Karriere startete an der Staatsoperette Dresden, wo sie zwei Jahre als Solo-Repetitor tätig war. Engagements führten sie zu diversen Produktionen des Theater Görlitz, der Komischen Oper Berlin und zum WDR. Seit mehreren Jahren ist sie der Oper Bonn verbunden. Einer ihrer musikalischen Schwerpunkte liegt im modernen Repertoire.
An ihrer Arbeit liebt sie besonders die intensive Arbeit mit den Sängern, die konzentrierte Zusammenarbeit mit verschiedenen Dirigenten und die überraschenden musikalischen Herausforderungen kurzfristiger Einsätze.
Seit Spielzeit 2016/17 ist Miho Mach Theater Bonn verbunden, und an mehrere Produktionen teilgenommen hat, unter anderen La Boheme, Lucia di Lammermoor, Attila, The Gospel according to the other Mary, Peter Grimes, Ronja Räubertochter, Geisterritter, Gianni Schicchi & Il Tabarro.
[Stand: 2018]