Fokus '33 – The Exhibition
Since December 8th 2022, Opera House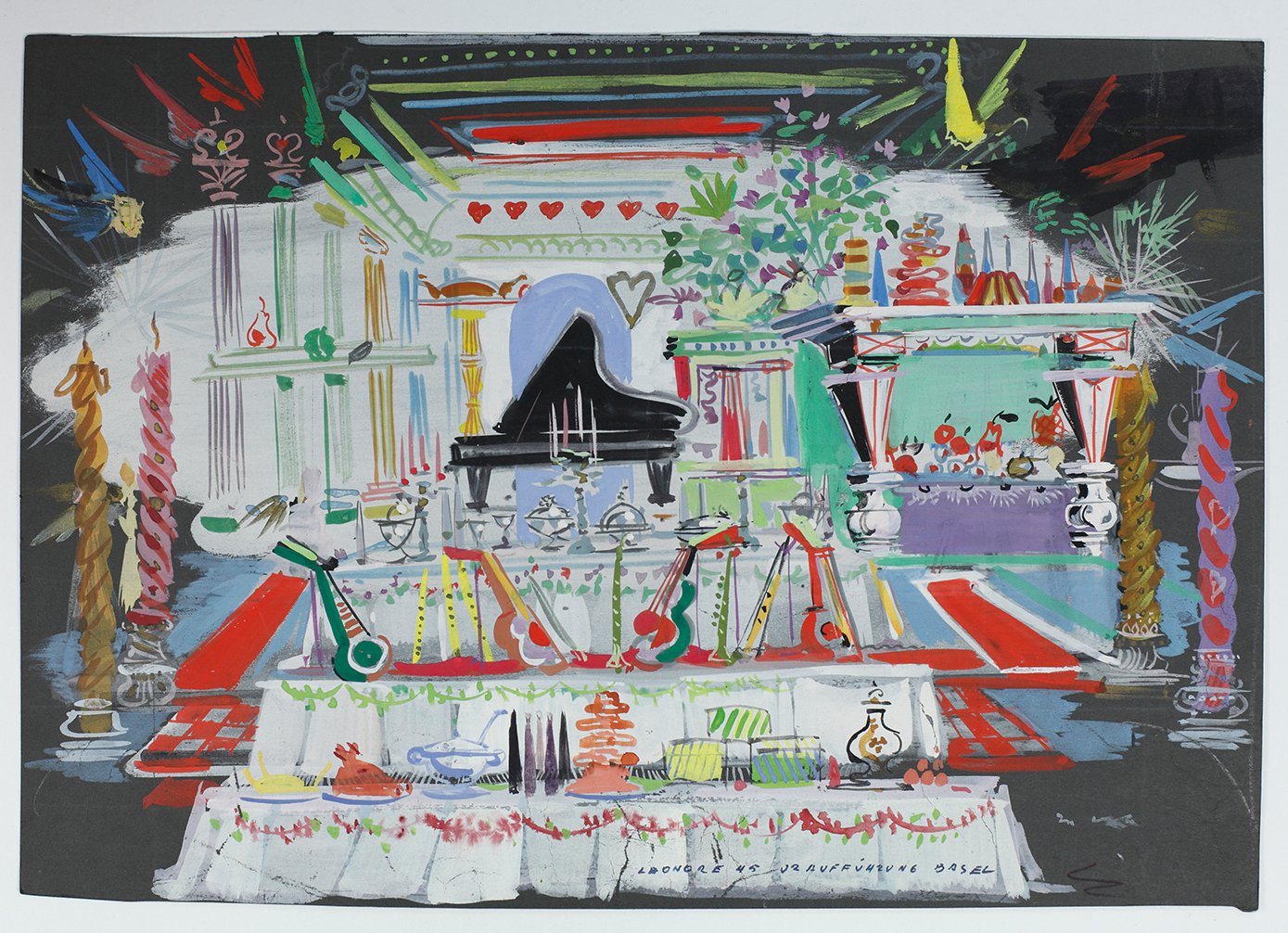 Was heute vielfach als Ausgrabung oder auch Spielplanerneuerung empfunden wird, kann einstmals durchaus ein ganz gängiger Bestandteil des Repertoires gewesen sein.
Die Ausstellung mit Exponaten aus der Theaterwissenschaftlichen Sammlung der Universität Köln und kuratiert von Dr. Gerald Köhler und Thomas Kuchlbauer begibt sich auf die Spurensuche nach der Vergangenheit der Werke, die im Rahmen unseres Forschungsprojekts FOKUS '33 zur Aufführung gelangen bzw. gelangt sind.
Die Vernissage fand am 8. Dezember im Foyer des Opernhauses statt.
Die Ausstellung ist während der Vorstellungszeiten geöffnet und kostenlos für Karteninhaber zugänglich.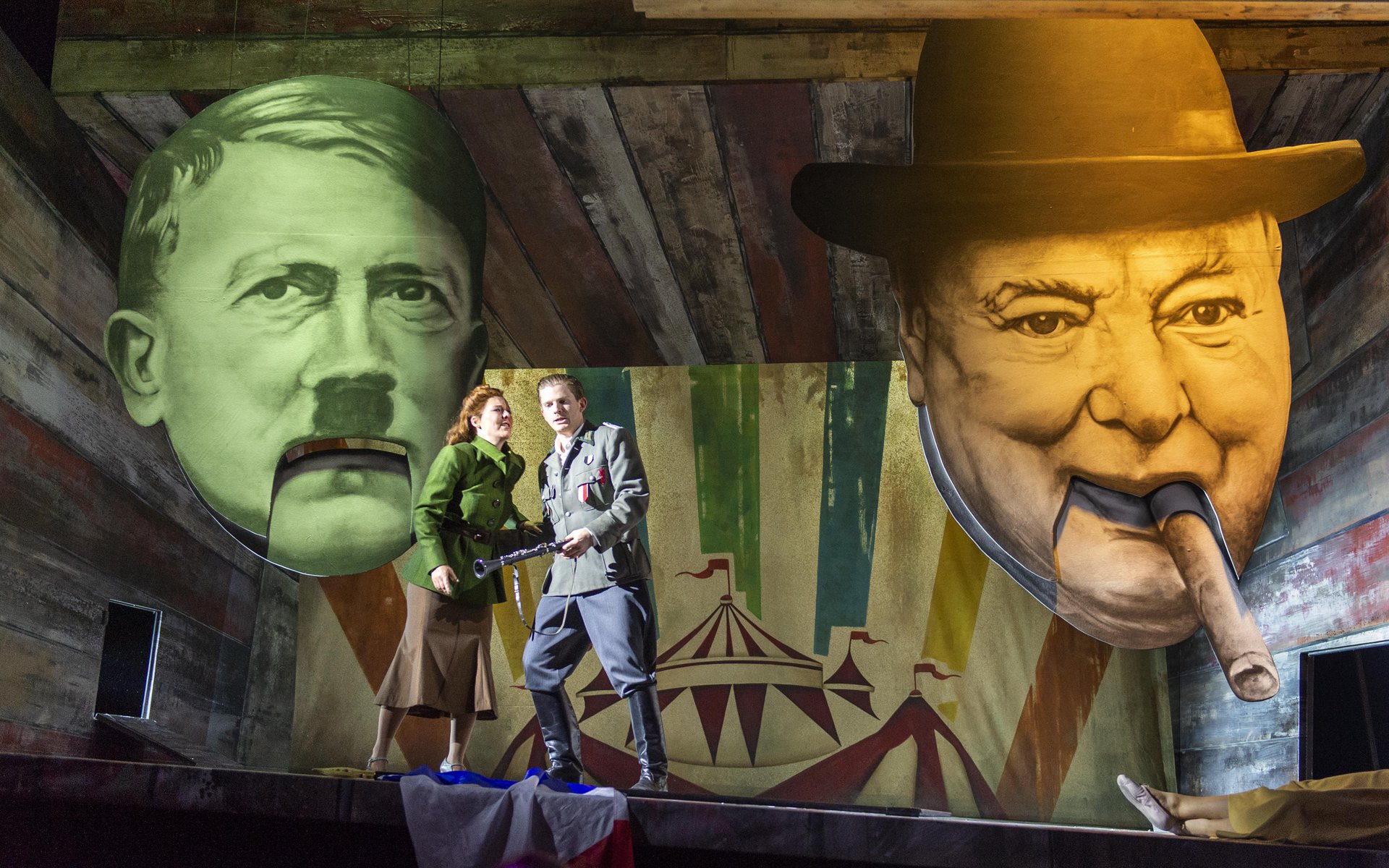 An exploratory journey towards the causes of disappearing and remaining
Since 2013/14, Theater Bonn's opera has placed a central focus on the exploration of musical theatre works from the first third of the 20th century that, for various reasons, never found their way into the canon or lost their place in it over the course of time (such as Walter Braunfels: DER TRAUM EIN LEBEN; Emil Nikolaus von Reznicek: HOLOFERNES; Hermann Wolfgang von Waltershausen: OBERST CHABERT; Othmar Schoeck: PENTHESILEA).
Until at least the summer of 2023, but intended to continue beyond this period, we will pursue the issue of the mechanisms of forgetting or preserving with special intensity and from a broader perspective in the context of a special series of event.
As part of a performative and academic research project entitled FOKUS '33 – Forschungsreise zu den Ursachen von Verschwinden und Verbleiben (FOKUS '33 – An exploratory journey towards the causes of disappearing and remaining), Oper Bonn will put forward a significantly increased number of productions of works that disappeared from theatre programming after 1933 or from 1945, or that were created during this period and were only premiered afterwards – for reasons that are in turn connected to factors that are to be investigated with the means of musical theatre and its complementing academic subjects. Productions of works by Alberto Franchetti, Clemens von Franckenstein, Rolf Liebermann, Giacomo Meyerbeer, Arnold Schönberg, Franz Schreker, Richard Strauss and Kurt Weill will be created and the causes of disappearing and remaining will be investigated in exhibitions and lectures.

Gefördert vom Ministerium für Kultur und Wissenschaften des Landes Nordrhein-Westfalen in Zusammenarbeit mit dem NRW KULTURsekretariat

Productions
Arabella | Leonore 40/45 | Ein Feldlager in Schlesien | Li-Tai-Pe | Aufstieg und Fall der Stadt Mahagonny | Asrael | Der Singende Teufel | Aron und Moses