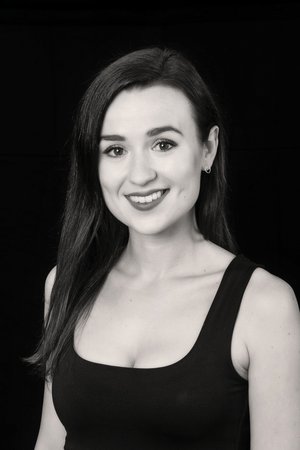 Seit der Spielzeit 2020/21 gehört die Sopranistin Lada Bočková zum Opernensemble des Theater Bonn. Sie absolvierte ein Studium am Konservatorium und der Janáček Academy of Music in Brünn und nahm an Meisterkursen von Edda Moser, Edith Lienbacher, Angelika Kirchschlager, Luciana D'Intino und Claudio Desderi teil. Derzeit arbeitet sie zusammen mit dem Coach Massimiliano Murrali von der Bayerischen Staatsoper München. Sie ist Preisträgerin einer Reihe internationaler Wettbewerbe wie u.a. Antonín Dvořák International Singing Competition in Karlsbad, The Competition of Bohuslav Martinů Foundation, The Czech Philharmonic Competition in Prag, Il Trofeo La Fenice, Premio Boni und Concorso Comunità Europea per Giovani Cantanti Lirici in Italien, Otto Edelmann International Singing Competition in Wien und war Halbfinalistin der Hans Gabor Belvedere Singing Competition 2018 und Plácido Domingos Operalia 2019.
In den Spielzeiten 2017-2019 war Lada Bočková am Teatro Lirico Sperimentale in Spoleto als Dorina (Sarri: L'impressario delle Canarie), Frasquita (Bizet: Carmen), Clorinda (Rossini: La Cenerentola) und Violetta (Verdi: La traviata) zu erleben. Im Februar 2018 debütierte sie am Teatro La Fenice in Venedig als Olga (Lehár: Die lustige Witwe). Seit 2018 gastierte Bočková ebenso als Gast am Nationaltheater Brünn. Sie arbeitete mit führenden tschechischen Orchestern (Tschechische Philharmonie, PKF - Prague Philharmonia) zusammen und erhielt Einladungen zu zahlreichen renommierten Festivals wie Smetana Litomyšl, Janáček Brno, Janáček Ostrava, iSING International Young Artist Festival und Youth ArtsFestival in China, Rassegna Internazionale di Musica Sacra, Festival dei Due Mondi und Festival delle Nazioni in Italien.
In der Spielzeit 2020/21 war sie u.a. zu sehen in AGRIPPINA, LA CALISTO und als Gretel in HÄNSEL UND GRETEL, 2021/22 war sie als Tebaldo in DON CARLO, als Laudine in IWEIN LÖWENRITTER und Clorinda in LA CENERENTOLA zu erleben.
In der Spielzeit 2022/23 ist Lada Bočková als Oscar in EIN MASKENBALL,
und als Nerone in AGGRIPINA zu sehen.

[Stand: 2022]