From 4. November 2023
Li-Tai-Pe - Des Kaisers Dichter
Clemens von Franckenstein (1875 – 1942)

Opera in three Acts, op. 43
Libretto by Rudolf Lothar

Conductor: Hermes Helfricht | Director: Adriana Altaras

Photographs: Thilo Beu

A production as part of Fokus '33

135 Minuten eine Pause
With LI-TAI-PE – THE EMPEROR'S POET Clemens von Franckenstein composed his most-performed piece for the stage. With the final closing of all theaters in Germany on September 1, 1944, this opera's success story came to an end. Although because of his descent he had misgivings about the Nazis, Franckenstein, who in 1934 had been forced to give up his job as General Manager of the Bavarian State Opera, had remained with a few of his colleagues in Germany, and so, occupied a special position between being an exile and a passive collaborator – one could consider him to be an exponent of "inner emigration". After its premiere in May 2022, this successful and popular Bonner opera production is being revived in 2023/2024.
The name of Clemens von Franckenstein will ring a bell with very few people; perhaps some may remember his work as a theatre impresario, first in Wiesbaden and finally – following the death of Anton Speidel – from 1912 as director of the Royal Opera House in Munich. By appointing Hans Knappertsbusch and developing a programme that still holds model character today, Franckenstein, who was made General Director in 1914, provided the Bavarian State Opera with a glamorous character, first until the revolutionary year of 1918 and then once more from 1924 until his forced resignation in 1934. The immense significance of his achievements in cultural policy is crowned by his own work as a composer. Especially in his opera LI-TAI-PE, elements of the neo-romanticism defined by Wagner merge with an exotic impressionism influenced by Debussy to form his own distinctive language. The opera was performed frequently until the 1940s and marks a peak of more recent German musical theatre history. One, however, that no one remembers!
With an entirely historical cast of characters, Franckenstein and his librettist Rudolf Lothar (who wrote the libretto of TIEFLAND for Eugen d'Albert), tell the entirely legendary story of the drink-sodden but brilliant poet who is nearly killed by the cabals of two toadies at the Emperor's court. As a reward for successfully helping his ruler with his courting, he asks for nothing but his freedom by the side of the woman who saved him. Ever since its premiere in Hamburg on 2 November 1920, LI-TAI-PE became a tremendously popular work of the opera canon and was performed until the theatres were closed in 1944, even though the ruling powers were suspicious of its aristocratic composer who, furthermore, always managed to keep his distance from the regime. FOKUS'33 once again addresses the question of how such a repertoire hit could vanish so entirely from German stages.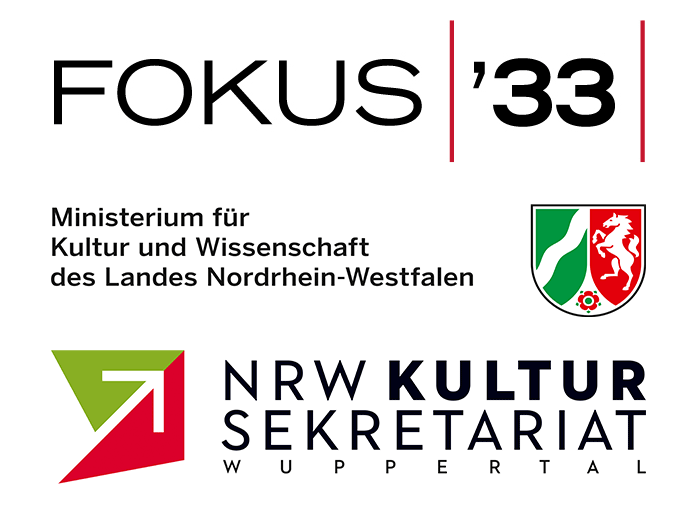 Gefördert vom Ministerium für Kultur und Wissenschaften des Landes Nordrhein-Westfalen in Zusammenarbeit mit dem NRW KULTURsekretariat