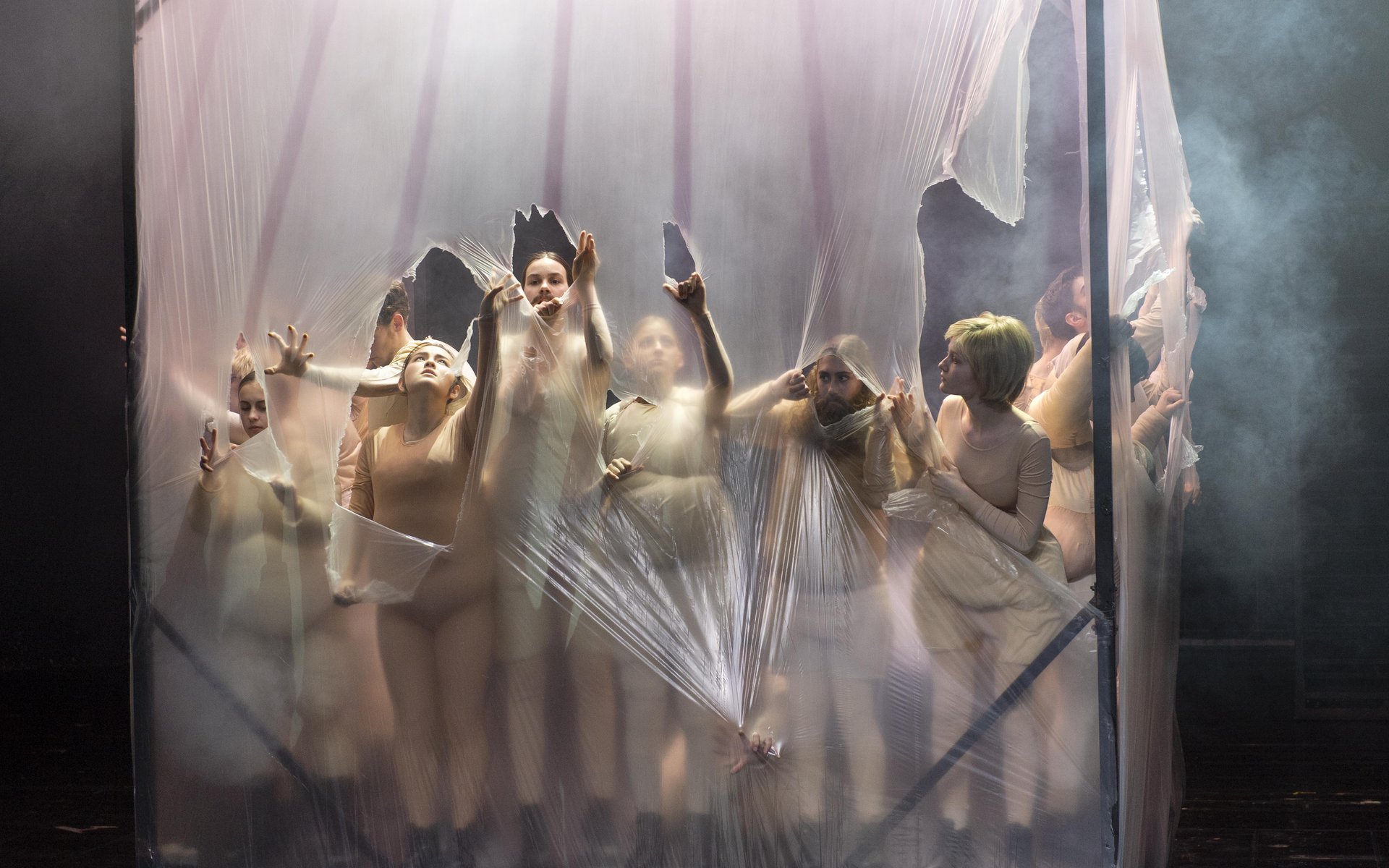 At regular intervals, PORTAL develops projects featuring young actors. The intention is to give children and young people an opportunity to participate actively in devised projects in the fields of theatre, music, composition and performance. Participation and authorship of participants are at the focus of these artistic processes.
Theaterpädagogik
Festival Bonner Schulkultur 2020

arMUT - A Theatrical Experiment

It is the age-old game: To have or to be. Who? With whom? A spinning wheel of fortune? Who belongs… and who doesn't? 80 young people from three schools in Bonn will start a creative research into the topic of arMUT (Poverty and Courage) and present their findings in a joint concluding performance at Schauspielhaus.

Wednesday, 13.05.2020 | 19 p.m. at Schauspielhaus

Interested school classes can register from now on. A cooperation project with the education authority of the city of Bonn.
Stargate Prohaska

A performance project based on Beethoven's Leonore Proshaka with music, electronica and text.
Jugendclub

Have you always wanted to act or to watch theatre plays? Are you looking for room to grow which can't be found in everyday life? Would you like to join others who want the same thing? Then we are just the ticket for you!

Our Youth Club is a place for stories, development, ideas, opinions, creativity, acting and parties. It can give you a peek behind the scenes, an opportunity to work with artists, to meet the professionals and to perform in front of an audience. We will turn texts upside down, invent our own images and take risks.

Write to us if you would like to join. We invite EVERYONE of ages 14+ to join us – whether you'd like to go on stage or enjoy watching plays, whether you have experience or not. We can't wait to meet you!